Factory supply wastewater treatment chemical PAC 30% Poly Aluminum Chloride Polyaluminium
Seller

Henan Fengbai Chemical Co., Ltd.

Min. Order

20 Metric Ton/Metric Tons

FOB Price

US $200-250 /Metric Ton
Item Details
| | |
| --- | --- |
| Port: | Qingdao,China |
| Supply Ability: | 2000 Ton/Tons per Month |
| Payment Terms: | L/C,D/A,D/P,T/T,Western Union,MoneyGram |
Product Description
Poly Aluminum Chloride Polyaluminium Chloride PAC PAC wastewater treatment
1. AL2O3(%):26-30%

2.Basicity: 40-100

1. Brief introduction:
We are water treatment chemical Polyaluminium chloride PAC manufacturer in China
Polyaluminium chloride PAC is mainly used as flocculant for water treatment
2. Application:
Polyaluminium chloride PAC for water treatment is used as the flocculating agent for the treatment of dringking water and industrial wastewater
It can be widely applied in precise casting,paper-making, printing ,dyeing, tanning and other industries.
3. Features:
a)Polyaluminum Chloride is obviously effective in purifying high turbid water without adding alkaline additives.
b)Polyaluminum Chloride is suitable for wide range of water quality,alum flower formed is quick and big, easily settled.
c)Polyaluminum Chloride has fast flocculating rate, small corrsiveness and low labour intensity.
Polyaluminium Chloride PAC
4. Package
25 kg packed in plastic woven bag lined with PE bag
5. Technical indexes
Spray dried
Items

Spray dried process –PAC

PAC 3A

PAC -2B

PAC -2

PAC-1

Appearance

Yellow powder

Light yellow powder

Light yellow powder

Milky White Powder

AL2O3 %

29±0.5

29±0.5

30±0.5

30±0.5

Basicity %

80-90

80-90

80-90

45-55

Max. water insoluble substance %

0.35-0.5

0.4

0.2-0.3

0.02

pH value
(1% aqueous solution)

3.5-5.0

3.5-5.0

3.5-5.0

3.5-5.0

Ammoniacal nitrogen %, ≤

0.01

0.01

0.01

0.01

Fe, %, ≤

0.8

0.6

0.3

0.0031

As, %, ≤

0.0002

0.0002

0.0002

0.0002

Mn, %, ≤

0.0075

0.0075

0.0075

0.0075

Cr 6+ %, ≤

0.0005

0.0005

0.0005

0.0005

Hg %, ≤

0.00001

0.00001

0.00001

0.00001

Pb %, ≤

0.001

0.001

0.001

0.001

Cd %, ≤

0.0002

0.0002

0.0002

0.0002
Roller Dried
Polyaluminium Chloride PAC Poly Aluminum Chloride
Items

PAC Roller dried process

Grade

R03

R02

R01 B

R01

Appearance

Brownish powder

Brownish powder

yellow powder

yellow powder

AL2O3 %

26

28

30

30

Basicity %

95

95

95

95

Max. water insoluble substance %

1.5

1.2

0.45

0.38

pH value(1%aqueous solution)

4.7

4.7

4.2

4.19

SO2- %, ≤

-

-

-

Ammoniacal nitrogen %, ≤

0.01

0.01

0.01

0.01

Fe, %, ≤

2.0-3.0

2.0-3.0

0.6

0.6

As, %, ≤

0.0002

0.0002

0.0002

0.0002

Mn, %, ≤

0.0075

0.0075

0.0075

0.0075

Cr 6+ %, ≤

0.0005

0.0005

0.0005

0.0005

Hg %, ≤

0.00001

0.00001

0.00001

0.00001

Pb %, ≤

0.001

0.001

0.001

0.001

Cd %, ≤

0.0002

0.0002

0.0002

0.0002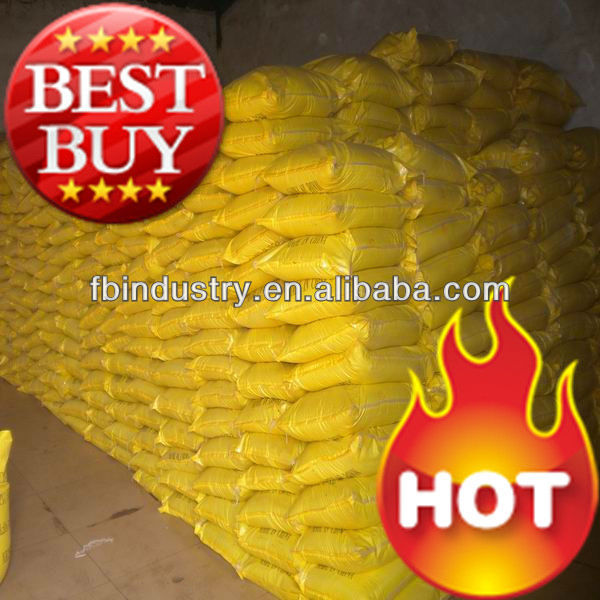 PAC wastewater treatment Poly Aluminum Chloride Poly Aluminum Chloride Poly Aluminum Chloride