In Rubber and plastics chemical products Sodium Naphthalene Formaldehyde SNF concrete admixture
Seller

Shenyang Xingzhenghe Chemical Co., Ltd.

Min. Order

1 Ton/Tons

FOB Price

US $400-900 /Ton
Item Details
| | |
| --- | --- |
| Port: | Tianjin |
| Supply Ability: | 6000 Ton/Tons per Month |
| Payment Terms: | L/C,D/A,D/P,T/T,Western Union,MoneyGram |
Product Description
Product Description
Sodium ligninsulfonate (MN) is a plant extract from the pulping proces, after the reforming reaction is concentrated and spray drying. Product as a light yellow (or brown) powder, 100% soluble in water, chemically stable, long-term sealed storage does not decompose. Lignin products is a surface active agent, can be produced by modifying a plurality of products, process, and other complex methods,Our Sodium Ligninsulfonate Secllections has MN-1, MN-2, MN-3
1. Non-toxic .
2. Light yellow (or brown) to the free flowing powder
3. 100% Soluble in water, is not affected PH Value,
4. Not soluble in ethanol, acetone, and other common organic solvents.
5. Aqueous solution as brown to black, colloid properties, solution viscosity increased with the increase of concentration.
6. Lignin sulfonate on the reduction of interface between the liquid surface tension effect is small, and can not reduce the surface tension of the water or micelle formation, its dispersion effect mainly rely on substrate adsorption desorption and charge generated.

NO

Index items

Standard value

Test Results

1

Appearance

Yellow Brown powder

Meets the requirement

2

PH Value

7--9

8.08

3

Dry matter

93%min

94.95

4

Moisture

7.0%max

4.23

5

Water insoluble matter

2.5% max

1.11

6

lignosulphonate

55%min

57.71

7

Total reducing matter

4.0% max

2.1

Conclusion

Complies with requirements.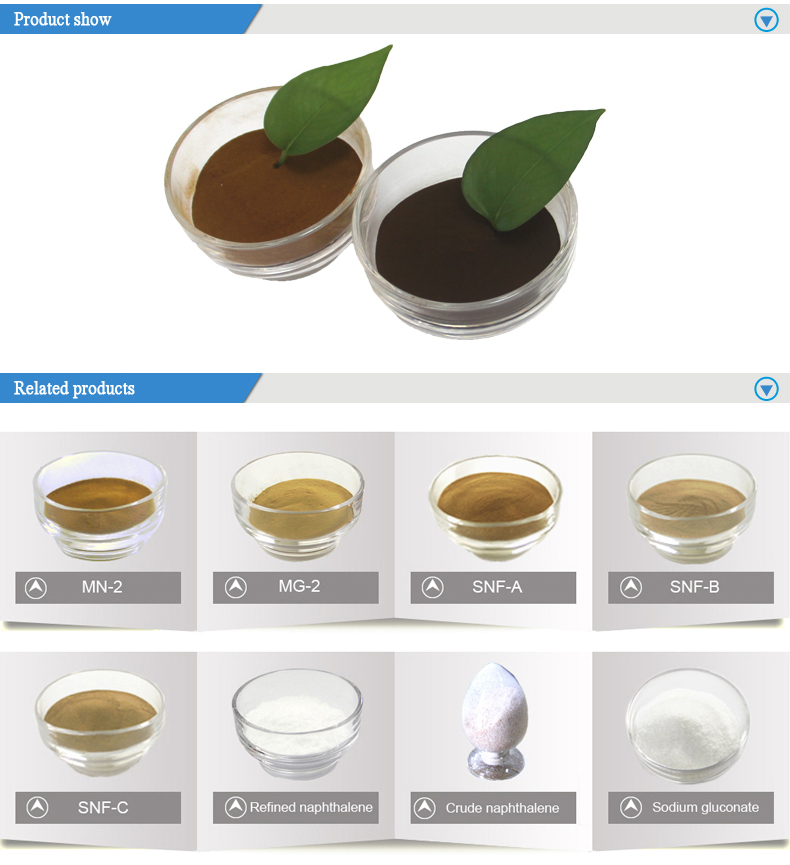 Application&Feature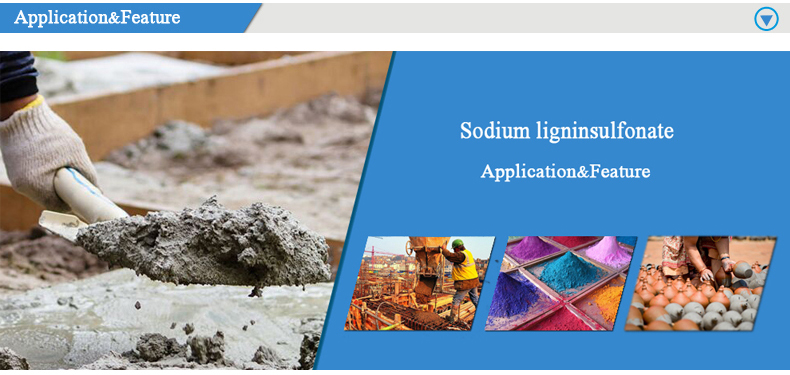 The yellow powder Sodium lignosulfonate is mainly used in resin, rubber, dyes, pesticides, ceramics, cement, asphalt, feed, water treatment, water coal slurry, concrete, refractory, oil field drilling, compound fertilizer, smelting, casting, adhesive.
1, in the construction industry, sodium lignosulfonate as a surfactant can used as water reducer for concrete, to cement a adsorption and dispersion effect, can improve the various physical properties of concrete. Can be formulated into early strength agent, retarder concrete admixture, antifreeze, concrete plasticizer,pumping agent, concrete curing admixture, etc..
2, in the coal industry, sodium lignosulfonate as a water slurry additive, sodium lignosulfonate can make the water coal slurry to reduce viscosity and achieve a certain stability and liquidity, at the same time, sodium lignosulfonate can also make the ore into the ball to obtain high strength, good stability, lubrication and other good results.
3, the ceramic industry: in the production process of the ceramic industry, the sodium lignosulfonate can make the body of the raw material particles firmly bonded ,can used as pottery additive (ceramic additives) and ceramic admixture can make the dry billet strength to improve 20%-60% above. sodium lignosulfonate also can be used as refractory matter materials.
4, dye dispersant sodium lignosulfonate used in for dye industry and pesticide processing of filler and the dispersion agent, as the dyestuff additive can increase the dye color, color more uniform, shorten dye grinding time
5, sodium lignosulfonate is used as dispersant in the process of drilling , dilution viscosity reducer; improved flowability of the crude oil in transportation, reduce energy consumption. In petroleum products, as a cleaning agent, dispersing agent, high alkaline additives, anti rust agent, antistatic agent, emulsifying viscosity reducer, fire wax paraffin inhibitor etc..
Packaging&Delivery
Company Information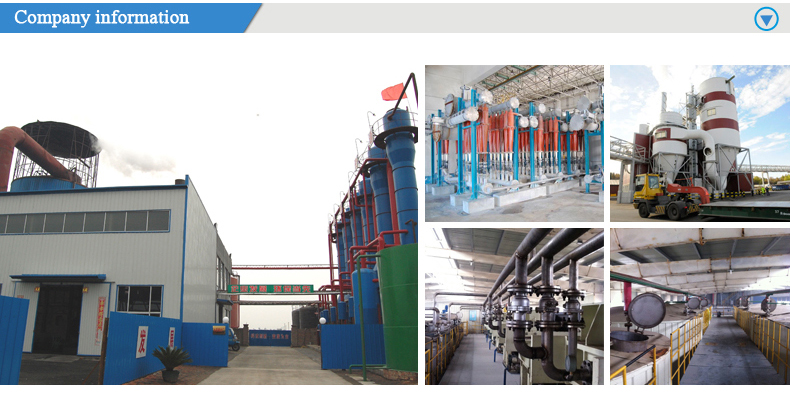 Shenyang xingzhenghe chemical Co.Ltd established in 2001.The company's headquarters is located in Kaishan village Jilin provincial. It has been one of the earliest and finest companies for manufacturing different types of lignosulfonate series products through recycling the black liquor from the paper mills. We take the advantage of the abundant china northeast forest resources. Initially we mainly develop and produce sodium lignosulfonate as dye dispersant and chromium iron lignosulfonate fine chemicals.
In 2006 our company removed to Shenyang city and began to our professionally develop and produce sodium ligosulphonate , calcium ligosulphonate ,ammonium ligosulphonate ,magnesium ligosulphonate ,lignin series products all new types of water repellents and other concrete additives ,and meticulous chemical products such as sodium gluconate.
Now we have established our branch companies, international transfer warehouses in Shanghai, Tianjin, Guangzhou, Jinan and Xian for foreign trade. and customer complaining department.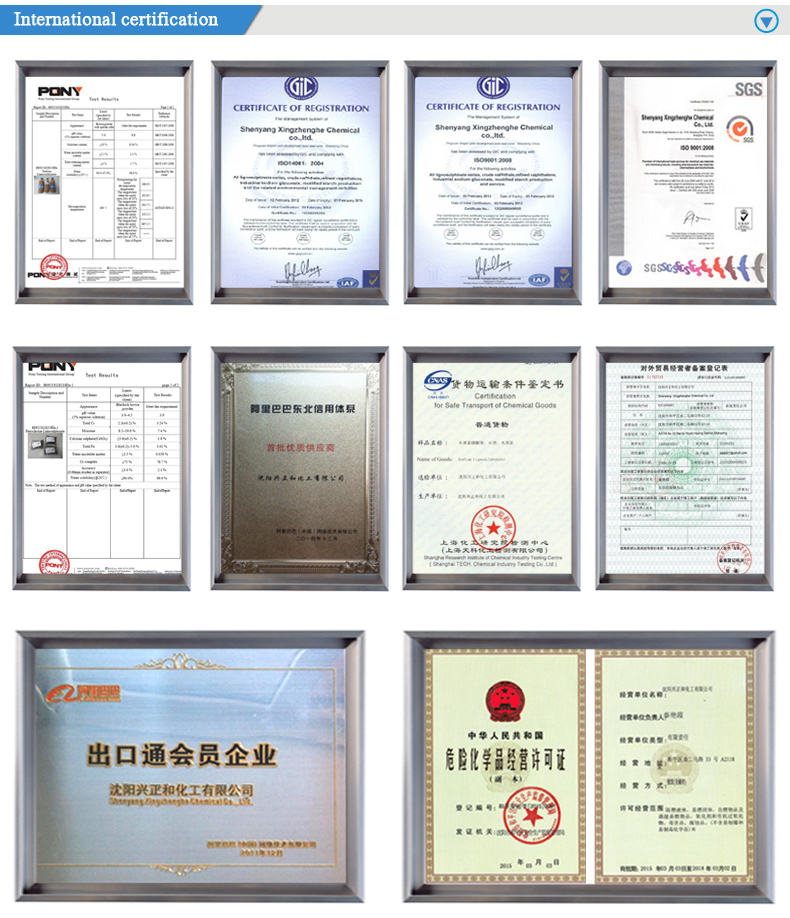 Why Us

Shenyang xingzhenghe chemical is one of the leading chemical manufacturer and supplier to domestic and global market. We specialize in producing series of Sodium Lignosulphonate (MN-1,MN-2,MG-2)& Sodium Naphthalene Formaldehyde (SNF-A,SNF-B,SNF-C) &Sodiu Gluconate. Relying on the strict quality control, we have established long-terms and stable cooperative relationships with over 34 overseas countries and won a good reputation. We have also built the customer complaining department offering perfect after-sales service for all the domestic and overseas clients.
We has branch office and international transfer warehouses in Shanghai, Tianjin, Guangzhou, Jinan and Xian for foreign trade. We have always been concentrating on increasing the product quality through advanced technologies & the research teams to fulfill customers' demand. Our main purpose is to remain customer focused & to satisfy the customers. And now our brand "XZH" lignin series products have been sold nearly every provincials in china and more than 34 foreign countries including southeast, Asia, America, Africa, and Europe. Now many of the world's leading companies choose Shenyang xingzhenghe Co.Ltd for the raw material for their products. We are becoming a well-know and professional manufacturer both in domestic and overseas market, and our experience is incompatible. Offering the high quality products and maximizing the profit of our customers is our last pursuit! Our principle is" Client oriented, Faith is root". And we have totally become one of the largest manufacturers and distributors of water reducer chemicals.
Transaction Process
FAQ