Competitive transportation price for Dangerous Goods
Seller

Shenzhen Jia King Import & Export Co., Ltd.

Min. Order

1 Cubic Centimeter/Cubic Centimeters

FOB Price

US $1-10 /Cubic Centimeter
Item Details
| | |
| --- | --- |
| Port: | as required |
| Supply Ability: | 1000 Centimeter/Centimeters per Year |
| Payment Terms: | L/C,D/A,D/P,T/T |
Product Description
Competitive Transportation Price for Dangerous Goods
Title goes here.
Due to its hazardous nature, DG shipments are regulated under stringent rules and regulation throughout the entire transportation period.

Vessel owners, container liners, port authorities, international organizations, etc., all set various requirements concerning safe transport of DG. Information and knowledge need to be shared and a large amount of documents and certificates need to be granted and delivered among different parties. All of these requirements lead to complex and demanding operations.
Title goes here.
There is no integrated solution for DG transportation thus far, though a few carriers maintain their own in-house systems; developed individually and isolated from their competitors. Subsequently, it has long been agreed that the best way of improving safety at sea is by developing international regulations that are followed by all shipping nations, as well as a number of treaties to be adopted by the International Maritime Organization (IMO).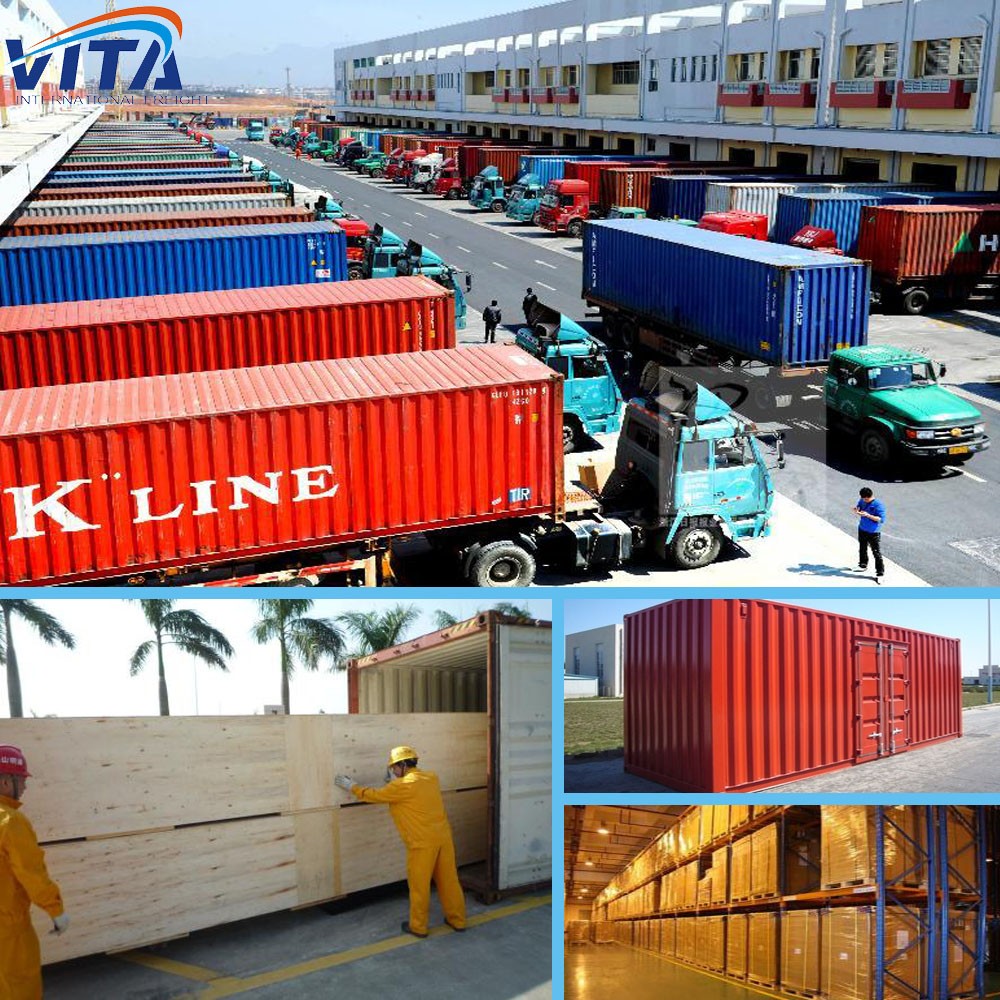 Today Dangerous Goods are divided into 9 main groups.
Class 1: Explosives
Class 2: Gases
Class 3: Flammable Liquids Class 4: Flammable Solids
Class 5: Oxidizing Substances and Organic Peroxides
Class 6: Toxic and Infectious Substances
Class 7: Radioactive Material
Class 8: Corrosive Substances
Class 9: Miscellaneous Dangerous Substances and Articles
1.
Vita International Freight Company Ltd.(VITA)practices its own reliable Dangerous Goods Teams. Our three regions of the Americas, Europe and the Middle East and Asia Pacific, all have their own handling procedures for DG application and approval procedures.
2.
In addition, VITA ensures safe transport by observing the relevant stowage and segregation requirements of dangerous goods. This gives additional safety to the cargo, the vessel, the crew, cargo handlers and the overall environment. VITA's DG teams are also available to discuss all issues with regard to the different international and domestic regulations and help customers find solutions for special arrangements and exemptions via our relations to the Coast Guard and marine authorities in countries around the world.
3.
We appreciate your business, and look forward to hearing from you soon.
Vita International Freight Company Ltd.
Shenzhen Jia King Import & Export Co., Ltd.
Rm09K-J Taiyangdao Building,South Dongmen Rd.,Luohu District,Shenzhen China
TEl 86-755-82143281 FAX 86-755-82171925
TM cn1000438482 M 86-15013769752
Skype heruoxi1201 website www.szvif.com