Professional no damage painless spider vein removal machine blood vessel beauty equipment / personal care products
Seller

Min. Order

-

FOB Price

US $1100.00-1200.00
Item Details
| | |
| --- | --- |
| Place of Origin: | Beijing China (Mainland) |
| Brand Name: | Forimi |
| Model Number: | FMV-1 |
| Input Voltage: | 220V-50HZ/110V-60HZ |
| Output Voltage: | AC 30-150V |
| Input Power: | 150W |
| Output Power: | 0-100% ± 10% |
| Output Frequency: | 30MHz |
| Energy Level: | 1-100 |
| Diameter of Needle: | 0.01mm / 0.03mm |
| Capacitive Screen: | 7 Inch |
| Operating Mode: | Touching Screen |
| Output Mode: | Continuous And Pulsed Two Modes |
Product Description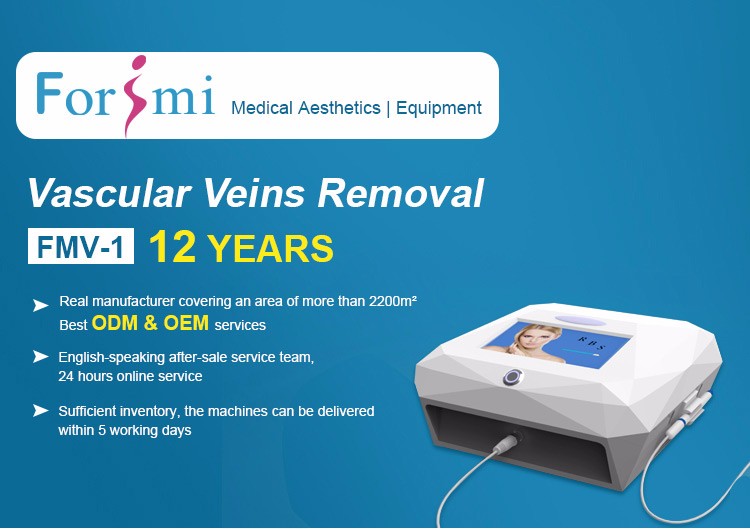 Meet You In Vietnam !!!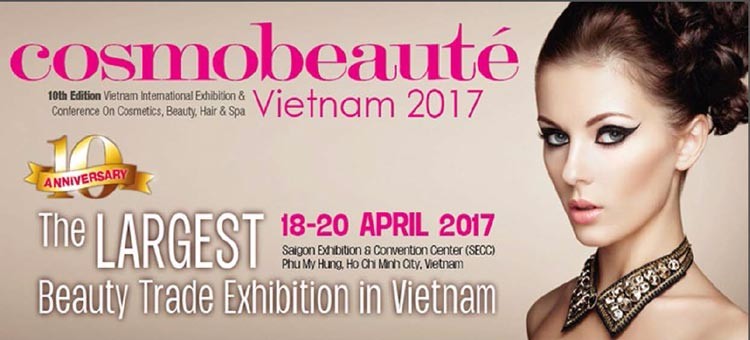 Welcome OEM&ODM
Professional no damage painless spider vein removal machine blood vessel removal beauty equipment / personal care products
Product Description
The Advantage Of Vascular Viens Removal:
1. The design inspiration of the machine case is from diamond, very beautiful and fashionable.
2.Its frequency can actually reach 30MHz, please look at the data shown on the oscilloscope, we can see that the frequency is 30MHz and the wave shape is very stable and uniform, it means the output energy is stable and uniform, safe and effective.
3. The diameter of needle is 0.01mm, made of medical stainless steel, to ensure painless and comfortable treatment, and every needle will be disinfected before delivery.
4. Besides spider veins, it can also be used to remove some small red pigmentation. And It absolutely has immediate painless results, no effect on life.
5. China best radio frequency power supply to ensure 30MHz

| | |
| --- | --- |
| Input Voltage | 220V-50HZ/110V-60HZ |
| Output Voltage | AC 30-150V |
| Input Power | 150W |
| Output Power | 0-100% ± 10% |
| Output Mode | Continuous And Pulsed Two Modes |
| Output Frequency | 30MHz |
| Liquid Crystal Screen | 7 Inch |
| Operating Mode | Touching Screen |
| Diameter of Needle | 0.01mm |
| Energy Level | 1-100 |

Click the link for more styles:



Click the link for detailed information:
Main products :
HAIR REMOVAL- ,
SLIMMING- Focused ultrasound body slimming, , 650nm/950nm Lipo Laser
Acne scar treatment-
Pigment Lesions Treatment-

Wrinkles and skin tightening- RF Microneedle ,
Hot sale- , Oxygen facial machine
We supply 2 Years warranty:
1. User manual, video and treatment protocol will be offered with the machines.
2. Strict quality test, the machine will be tested for 2 days before delivery.
3. If the problem actually happens, we will help to repair and all the accessories needed will be sent for free.
4. If out of warranty time, we will still help to solve the problems, and clients need to pay for the cost and shipping cost of the accessories.
5. We have engineers who are very professional and can speak English well, they will help you in time.
6. Professional R&D team, programmers and designers, all the machines are in continuously improving and every year we will develop new model to meet clients' needs. We also offer ODM&OEM service, clients can customize their own unique products, logo, languages, color, appearance...
Nami
Department Manager
Beijing Forimi S & T Co.,Ltd
WEB: www.forimi.com
EMAIL: Nami @ forimi.com
SKYPE: Forimi S & T Co.,Ltd
TEL: +86-10-6041-8099
FAX: +86-10-6041-8366
MOB: +86-13702133116 (WhatsApp & Viber)
Company Information
Over 12 years producing experience, Beijing Forimi S&T Co,Ltd is a manufacturer for Laser and Light based medical aesthetic equipments. Factory Cover 2000 with professional R&D, production, distribution and service team .Manufacturing process and quality assurance are under strict standard of ISO9001 and ISO13485 . we aim to give high quality products with the advanced technology ,unique designs, powerful function and efficient services to beyond customer's satisfaction.

Forimi derive from Chinese name "FuLimei", mean to offering beauty and healthy to people. We hope to bring customer a scientific, fashionable beauty lifestyle .