Turnkey Service 2000L Beer Brewing Equipment, beer making equipment
Seller

Shandong Shendong Equipment Technology Co., Ltd.

Min. Order

1 Set/Sets set

FOB Price

US $4500-100000 /Set
Item Details
| | |
| --- | --- |
| Port: | Qingdao |
| Supply Ability: | 10 Set/Sets per Month |
| Payment Terms: | L/C,T/T |
Product Description
Milling System
Particle adjustable rolling crusher
Flexible or steel auger for optional

Grain Hopper 1.5m2.
2000L Beer Brewing Equipment, Brewhouse

Mash tun,Lauter tun, Kettle/ Whirlpool tank (3 vessels)
Hot water tank and cold water tank for optional in special combinations
Two stages or single stage heat exchanger for wort cooling
Completely stainless steel integrated work platform
Sanitary and efficiency wort pump
All pipings and fittings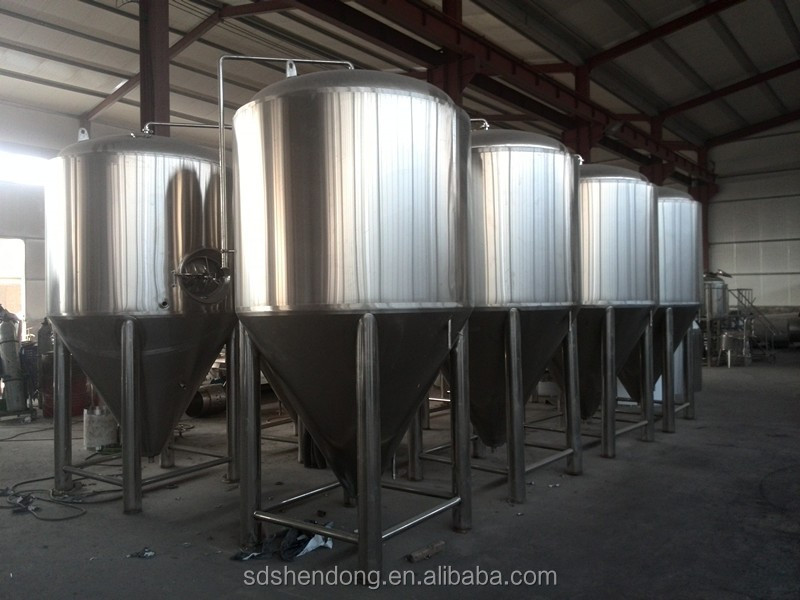 Fermenter.
Standard stainless steel conical cylindrical fermentation tanks
Single size as brewhouse is common used in restaurant
Tanks quantity is exactly calculated by fermentation cycle for various beers
All manhole, valves, pressure gauges, fittings etc are included

Bright Beer Tank
Standard stainless steel bright tanks for beer maturation, conditioning, service, carbonation
Single size as fermenter is common used in restaurant or bar
Tanks quantity is exactly calculated for various beers and the function
All manhole, valves, stone, gauges, fittings etc are included

Glycol water tank
Insulated glycol water tank with or without copper coil for glycol liquid holding and mixing
Efficiency chillers or refrigerators with fryonto supply cooling energy
Sanitary centrifugal pump for glycol water recycle among tanks and heat exchanger
All pipes, fitting, insulation materials are included
CIP Cleaning System
CIP tanks: including Disinfection tank, Alkali tank and washing pump, the cleaning is more completed, suitable for bigger systems

Control System
Digital PID semi-automatic controller & PLC fully automatic controller

Other Equipments
Keg washer and filler
Bottler filling and capping machine
Filter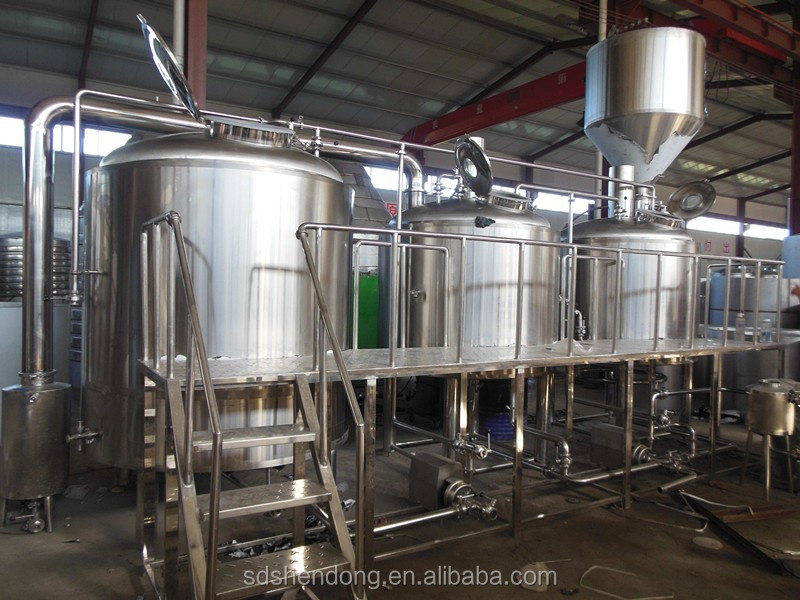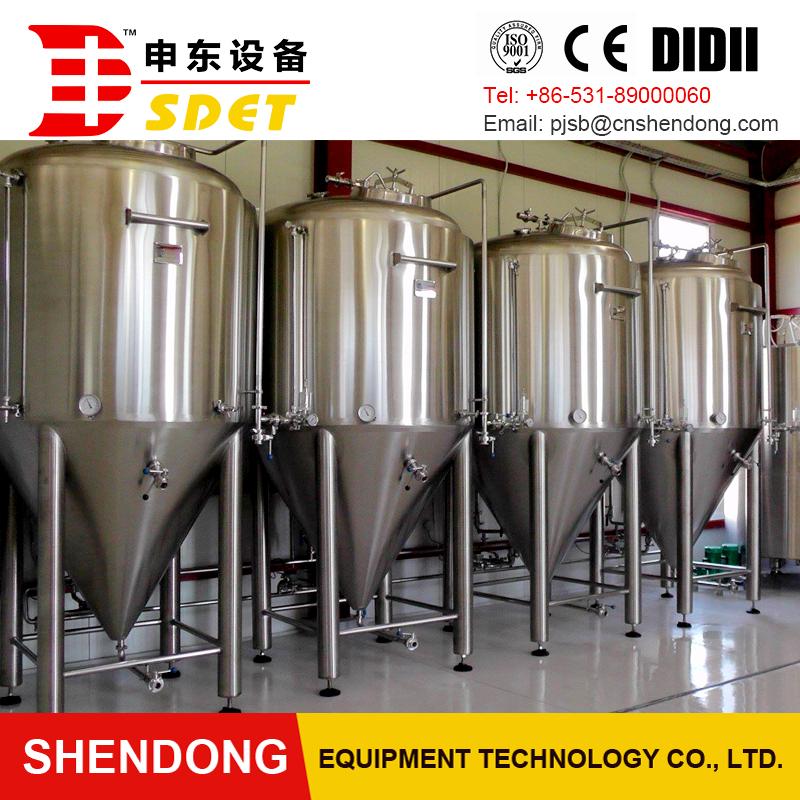 Full TIG Welding
All welding is is TIG welding.
All welding is double side welding.
Purpose: The use of argon on the protection of metal welding material, So that welding can not be in contact with oxygen in the air, thus preventing the oxidation of welding consumables.
Function: Make tanks become durable and strong.

Mirror Polishing
Inside Polishing: Overall polishing to 0.2-0.4um without dead corner .
Outside Polishing: Mirror polishing, smooth enough and passivating treatment.
Purpose: The tank itself has high precision and small details of the tanks have to be observed by a telescope.
Function: To make tanks become tidy and smooth, beautiful and durable.

Raker Knife
1. Equipped in Mash/Lauter tank, use for stiring the wort, and mashing.
2. Stir evenly and fast, to make the wort generate a high concentration.
3. It's operation will be controlled by the motor and the reduciton gear.
4. Based on our brewery formula, filtration will cost 1 hour.

Dimple Plate
1. Equipped in fermentation tanks, and bright beer tanks, around the tank.
2. It will have water inlet and outlet, use for link with glycol water.
3. Function: Use for keep cooling wort in the tank in the late of fermentation period.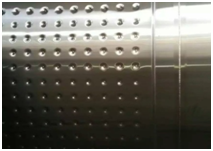 Pre-sales service:
1.Customize to your detailed specifications
2.Design the equipment according to your rough ideas
3.3D and CAD drawings available
4.Competitive price and prompt delivery

After-sales service:

1.Main parts of the equipment three years warranty,long life service
2.Professional engineers going aboard for the installation,debugging,technical training

SDET-1000L stainless steel beer brewing equipment

Small Pilot Brewery Equipment, beer brewing equipment
Beer Making Equipment for Beer Brewery